About Great Road Farm, Garden & Pet Supply
Owner Peter Myette started in the landscape and property maintenance business in 1970. He has over thirty years of experience to date. Peter has attended the University of Massachusetts at Stockbridge's Agricultural School and has continued to educate himself through courses and seminars to stay updated on current and modern techniques, laws, and trends in lawn care, design, and maintenance.
"Our staff really cares about the customer. We will do everything
possible to make sure you are satisfied 100% of the time."
P.C. Myette Landscaping and Property Maintenance was established in 1980 as a private business. In 1984, Myette became incorporated. Over the years, the company has grown to service homeowners as well as companies all over the Nashoba Valley area in landscape design, construction, property maintenance, and snow removal.
In August of 1996, Myette purchased his 120 Boston Road. P.C. Myette, Inc. expanded and was in need of a larger location. This new location has allowed Myette Power Equipment to offer a variety of lawn care equipment lines. Over the years, new equipment and services have been offered to accommodate each and every customer. Both Myette Power Equipment and P.C. Myette, Inc. have continued to grow and flourish over the years.
2015 brought many changes, including selling the Boston Rd. location and moving P.C.Myette Power Equipment to 687 Great Rd. Littleton, MA to expand into the well know Agway location, which had closed early in the year. There he added farming supplies and equipment, grain, yard goods, lawn/garden, pet supplies, birdfeeding and full service delivery to farms and stables. One stop shopping for your home, farm and gardens.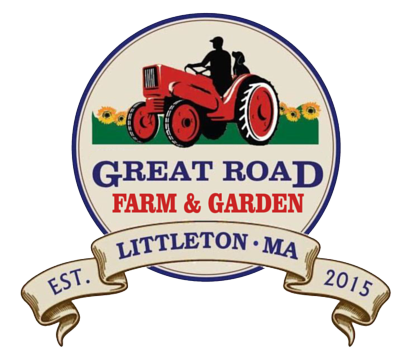 687 GREAT ROAD LITTLETON, MA 01460